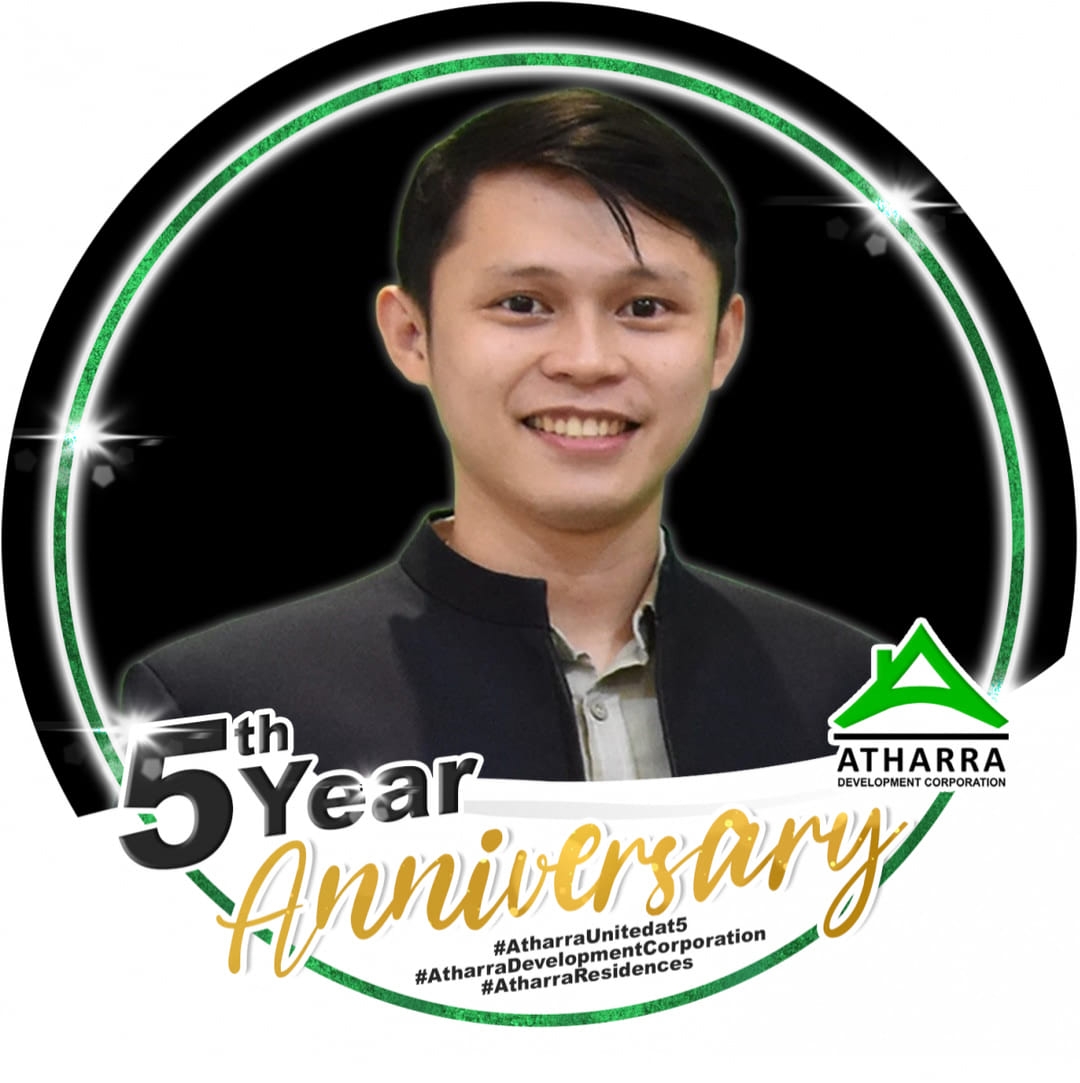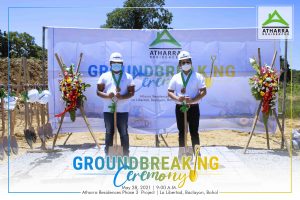 Atharra Development Corporation held a groundbreaking ceremony for its Phase 3 project last Friday at their Libertad site in Baclayon.
The 3.6-hectare property is the location for Atharra's upscale homes, Belle and Ivy unit.  Over 300 of these fully finished units are expected to be built by 2023.
Present during the said event were Atharra's President Darrel Digal, General Manager Wencesa Silawan, Board of Directors Member Alexander Zafra Jr., Business Consultant Allan Luzano and Admin Manager Diego Suycano.  Invited guests include Steelevo Builders' Engr. Thelma Mahinay, Baclayon Vice-Mayor Romulo Balangkig and Corella Councilor Joseph Lumantao.  They were joined by agents from different realty offices.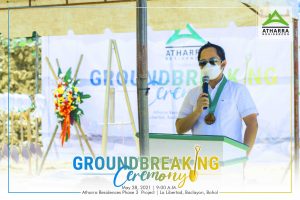 "We are true to our mission to provide superior and quality materials that promote safety to our clientele, and provide equal value for every peso spent that deserves to be enjoyed by every homeowner.  Together, we can achieve this if we will help each other." Said Mr. Digal in his message.
The celebration's highlight was the offering of the time capsule, rice, sugar, and coins that are said to bring good fortune to a business.
Mr. Digal and Mr. Zafra spearheaded the lowering of the time capsule.  The offering of rice was done by Ms. Silawan and Hon. Balangkig, sugar was offered by Mr. Luzano and Hon. Lumantao, while Engr. Mahinay and Mr. Suycano tossed in the coins. These were sealed off by Atharra's partner agents.
Just recently, Atharra signed a deal with Steelevo Builders and Development Corporation as their new general contractor.  The land development for Phase 3 will begin this year.
Atharra Development Corporation is one of the leading real estate developers in Bohol.  Reserve a house and lot unit now for as low as P10, 000.  Site tours are available from Monday to Saturday from 8 AM – 5 PM.  Contact (038) 427-1897 or 0950 438 7529 for  more information.