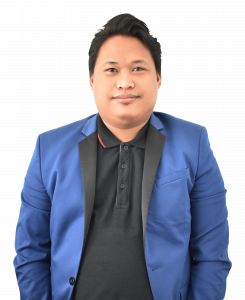 MR. ALEXANDER ZAFRA JR., Filipino and of legal age, is the Chief Executive Officer of Construction Experts and Outstanding Builders Incorporated (CEO Builders Inc.), a company that engages in designing and building residential houses and commercial buildings including home and office improvements.
He also serves as Board of Director of three (3) companies namely Atharra Development Corporation, Atharra Residences Incorporated, and Young Urban Property Professionals Incorporated. He holds chairmanship and membership roles in the corporate level committees.
He finished his Real Estate Management Course from the National Real Estate Association, Inc. in Cebu, and has been in the real estate sector for more than 10 years. He continues his pursuit to knowledge acquisition and competence enhancement programs crucial to the performance and delivery of his strategic functions. Among these programs are Strategic Planning, Operational Planning, Strategic & Innovative Leadership, Operational and Functional Planning, and Business Administration.
He holds a bachelor's degree from Silliman University and his current affiliations are: Chamber of Real Estate and Builders Association, National Association of Realtors, Organization of Socialized and Economic Housing Developers of the Philippines – Bohol, and JCI – Bohol.